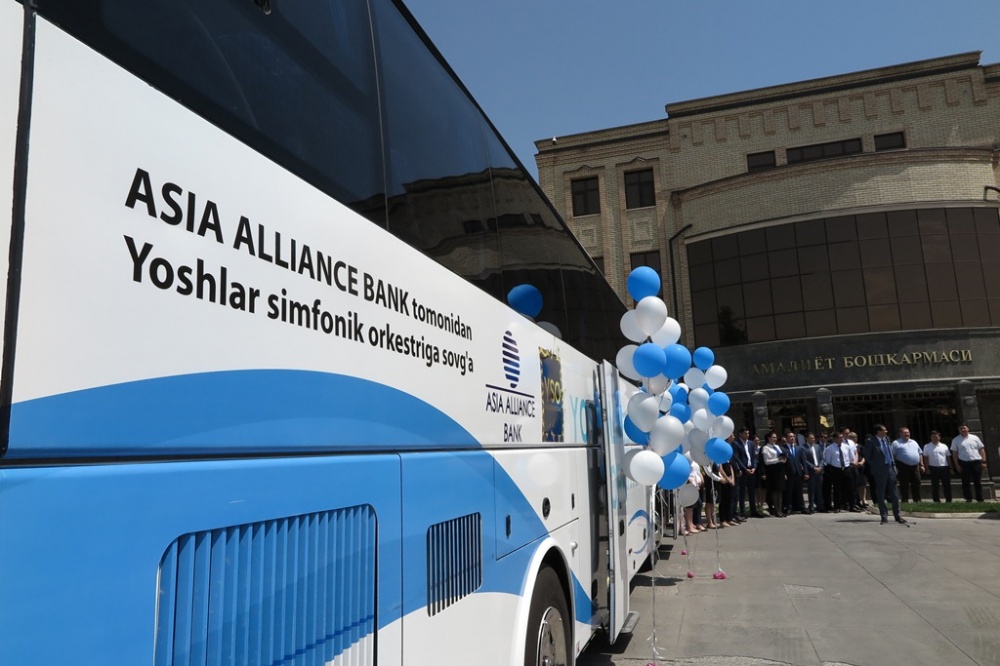 On June 9 at the head office of ASIA ALLIANCE BANK the solemn presentation of keys from a modern comfortable bus to the youth symphony orchestra of the Republic of Uzbekistan was held.
Despite the youth, the orchestra, as well as all its members, has already gained fame as a popular and beloved by the people musical ensemble - a continuer of the traditions of performing art. Undoubtedly, the team has great creative plans, a very busy concert schedule. Therefore, a gift from the bank will help to visit the orchestra in all parts of our country, giving people wonderful moments of meeting with real music, enjoying masterpieces of world classics and the highest skill of performers!
It should be noted that the artists, having received such a significant gift for them, did not remain in debt. In response, they held an improvised flash mob in the bank, performing several musical compositions, which became a wonderful response for all employees and visitors of the bank!
Author:

не указано

Source: Press Centre JSCB «ASIA ALLIANCE BANK»
Views: 1334