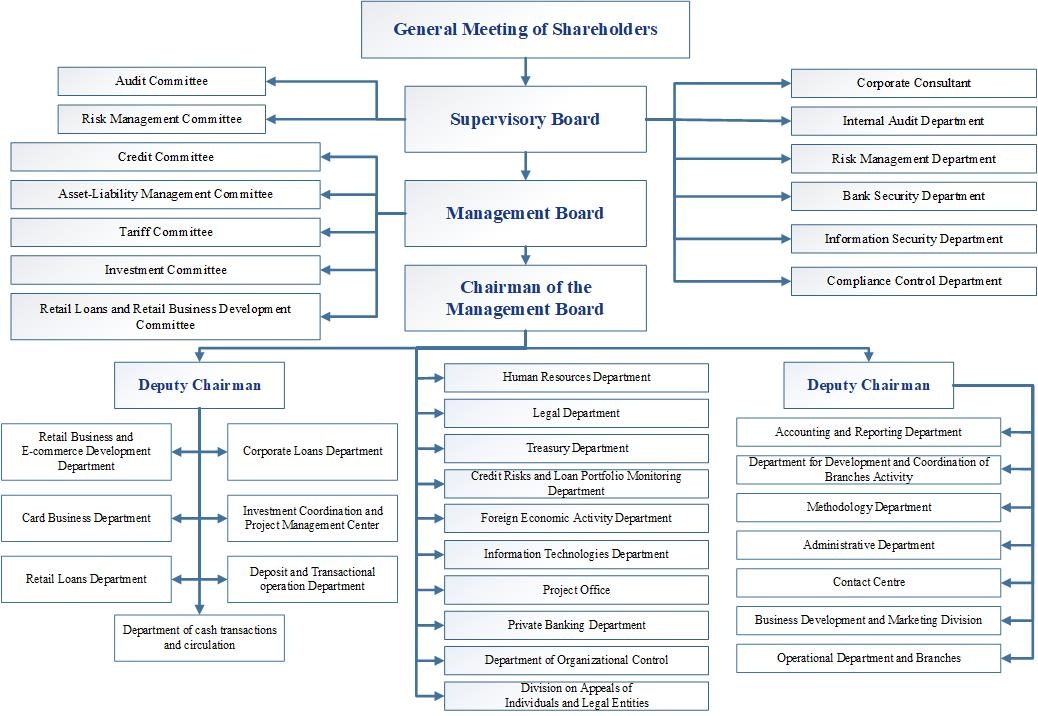 The current organizational structure of JSCB "ASIA ALLIANCE BANK" was approved by the resolution of the General meeting of shareholders of the Bank on June 26, 2023.
Creation of committees under Management Board, as well as creation of department under Supervisory Board of the Bank is due to specificity of bank activity, especially due to necessity of preliminary collegial scrutiny of a number of issues arising during financial and economic activity of the Bank.
Absence of department of corporate relationship with shareholders in the organizational structure of the Bank is related with existence of Securities department in Treasury department structure, which performs appropriate functions.
Implementation of functions of internal audit service is given to Internal audit department which is accountable to the Supervisory Board of the Bank.