Instruction on connection with service in infokiosk
1. Ins ert card into card vender of infokiosk. Before you menu of language selection will appear: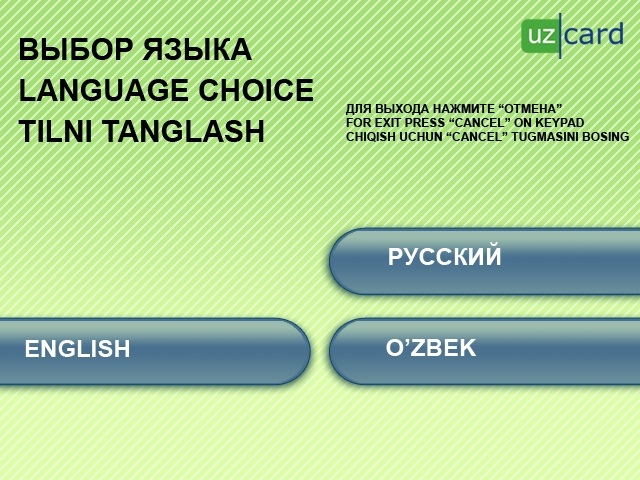 2. Select language. Then request form for card PIN-code will appear. Enter PIN-code and confirm it.
3. Main menu will appear before you: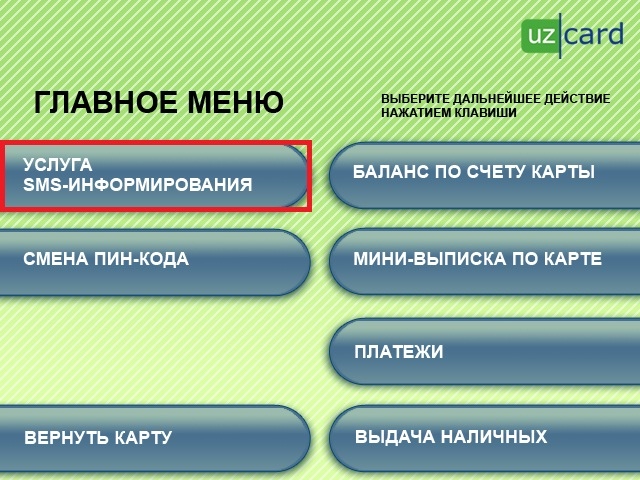 4. Select item 'SERVICE OF SMS-INFORMING". Manu of this service management will appear: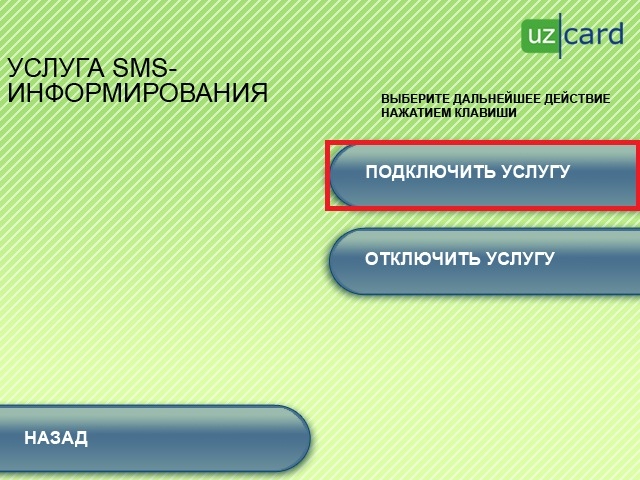 5. Sele ct menu item "ACCESS SERVICE". Then form of mobile phone number input will appear: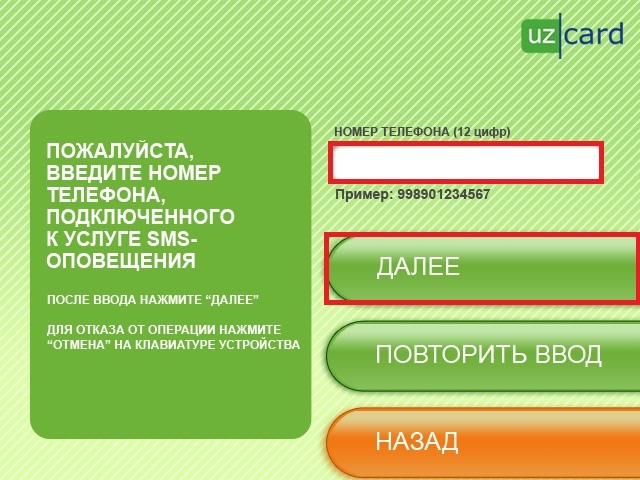 6. Enter mobile phone number, which you want to connect with your card in the field "PHONE NUMBER" in international format 998XXYYYYYYY (without sign "+" in the beginning), check entered n umbers and push button " «FURTHER". Then massage will appear about result of service connection. If connection unsuccessful, call to the bank.
Author:

не указано

Source: не указано
Views: 4017