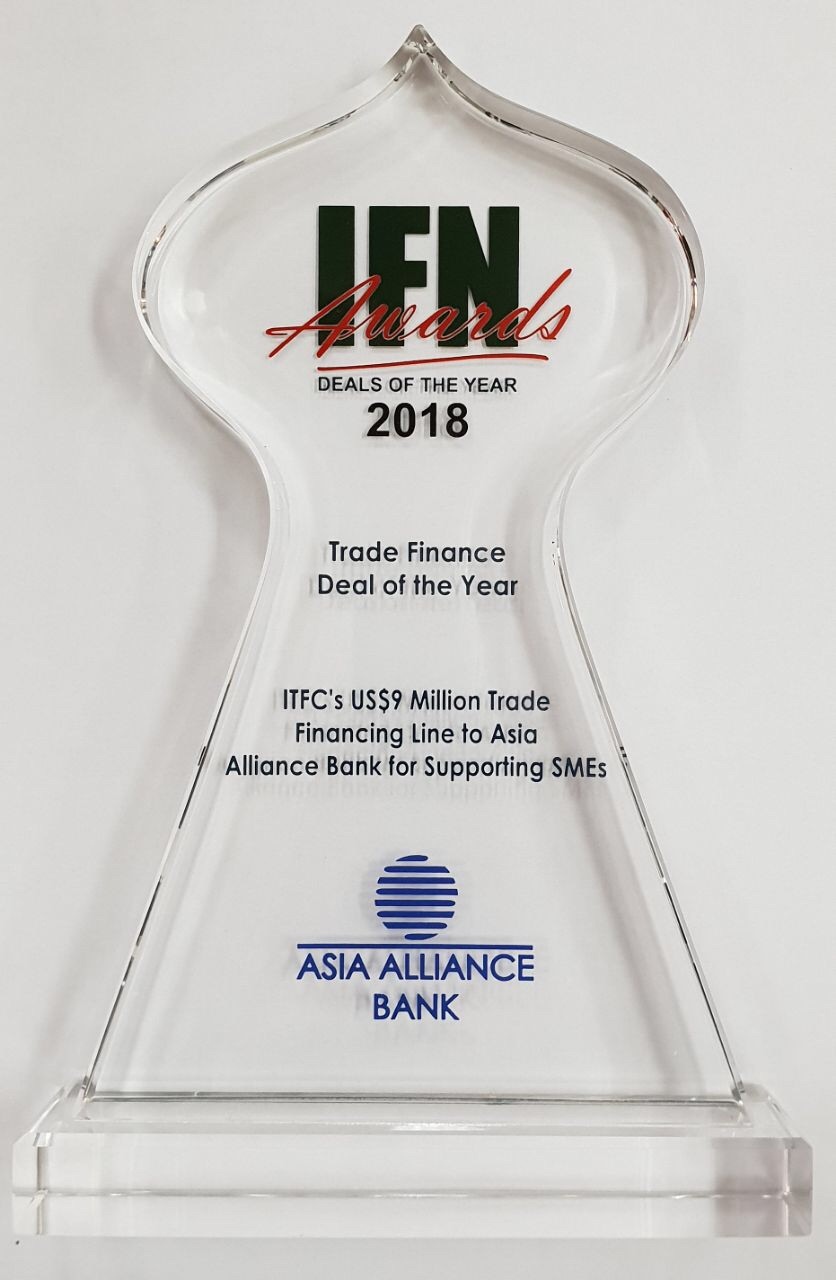 March 10, 2019 «ASIA ALLIANCE BANK» was awarded for successful launch of Islamic Trade Finance in Uzbekistan in corporation with Islamic Trade Finance Corporation (ITFC).
Each year RedMoney, a global provider of specialized Islamic financial media services, through its principal publication Islamic Finance News (IFN), announces winners of «Deals of the Year».
Based on the results of 2018, ITFC line of finance attracted by «ASIA ALLIANCE BANK» was recognized by independent panel of IFN judges as a «Deal of the Year for 2018».

https://www.islamicfinancenews.com/ifn-deals-of-the-year-2018.html
Author:

не указано

Source: Press Centre JSCB «ASIA ALLIANCE BANK»
Views: 1023