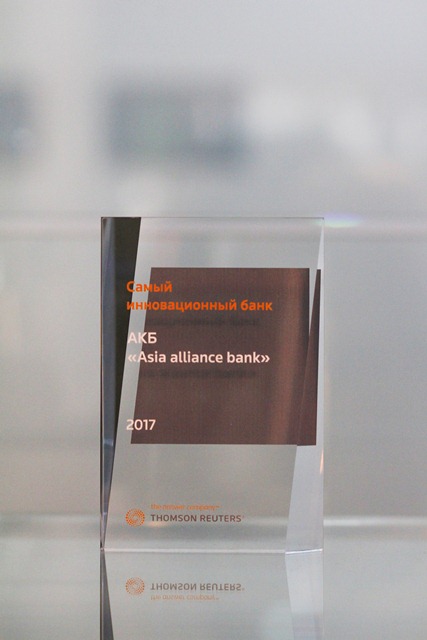 19.04.2018
On 19 April 2018, in Tashkent, the annual conference on "Liberalization: New Opportunities for Participants in the Financial Market of the Republic of Uzbekistan" was held, organized by Thomson Reuters.
At this conference, ASIA ALLIANCE BANK JSCB was awarded the "Most Innovative Bank" award for the introduction of modern information and communication technologies in building relationships with customers".
ASIA ALLIANCE BANK was awarded the "Most innovative bank" award from Thomson Reuters.
---