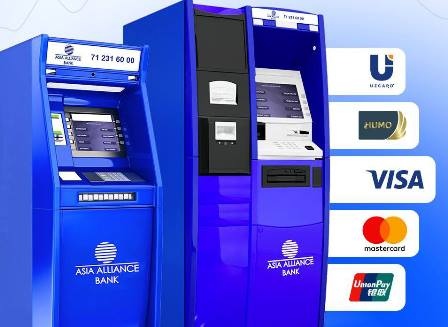 ­­­­­­­­­­­­
Dear clients! Withdrawing money from our ATMs has become even more convenient!
- Now you do not need to look for an ATM separately for each payment system;
- You can withdraw cash from any ATM from ASIA ALLIANCE BANK;
- You can use other services with HUMO, UzCard, VISA, MasterCard and UnionPay cards.
ASIA ALLIANCE BANK - we are for convenient and comfortable financial transactions.
Author:

не указано

Source: Press Centre JSCB «ASIA ALLIANCE BANK»
Views: 110