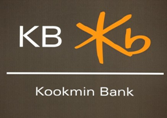 Kookmin Bank was established by the government of Korea, with the aim of assistance for the development of banking sector and economy of the country. Its present form was established by the merger of 2 largest Korean banks in 2001, Kookmin Bank and Housing and Commercial Bank (H&CB). Its only shareholder is KB Financial Group Inc.
Presently, Kookmin Bank is the largest bank by both asset value and market capitalization in South Korea. Kookmin Bank has more than 1,200 branches in its home country, where it has 26 million customers, or about half of the population of South Korea.
The Bank provides various banking and other financial services to individuals, small- and medium-sized enterprises, and large corporations in Korea.
Author:

не указано

Source: не указано
Views: 2932