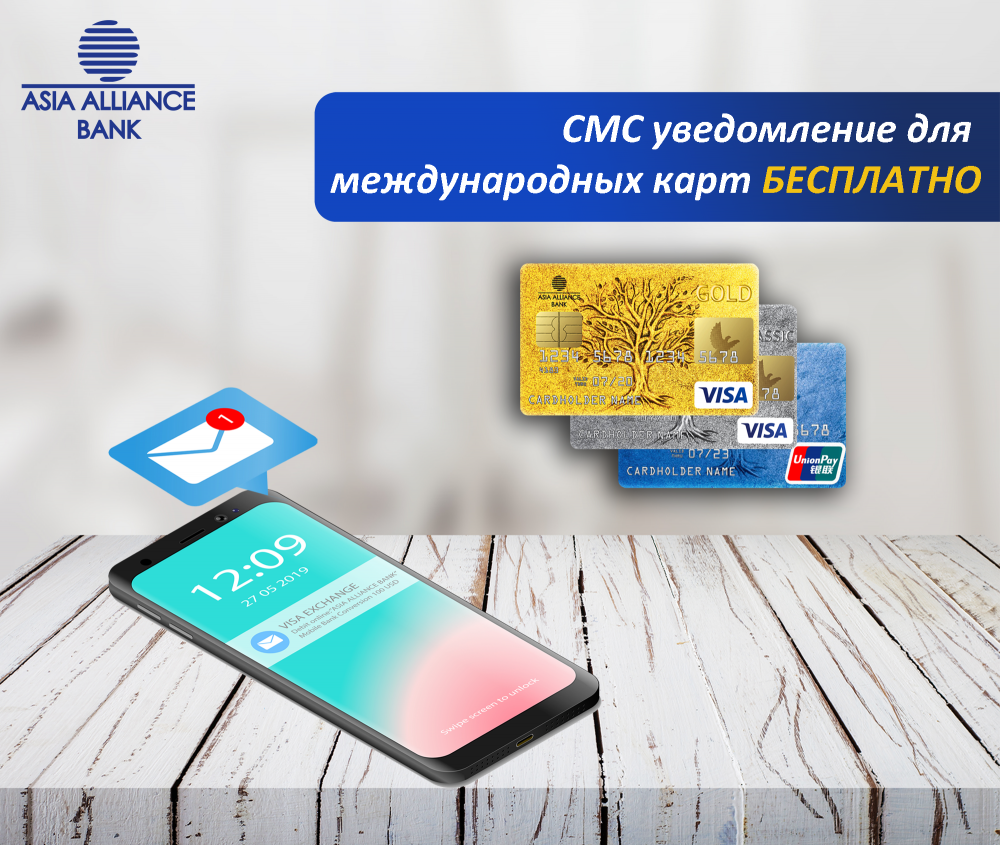 We inform you that now the 3D-Secure connection and SMS notification service for transactions provided by the bank is FREE OF CHARGE!
In order to make purchases on the Internet through sites verified and approved by VISA (Verified by VISA) using this modern security technology, you must contact the bank where the international VISA or UnionPay card was opened and fill in the application form.
Traveling around the world, or paying for services and purchases, you will know that your cards now have an even greater degree of protection! In addition, after each transaction you will receive an SMS about the debited amount, as well as monitor the balance of funds on your card 24/7.
Make your international bank card reliable and safe companion!
Author:

не указано

Source: Press Centre JSCB «ASIA ALLIANCE BANK»
Views: 1336