From May 16 to May 18, 2023, the 32nd annual meeting and business forum of the European Bank for Reconstruction and Development (EBRD) was held in Samarkand, under the motto "Investment and sustainability". JSCB ASIA Alliance Bank also took an active part in it and held a number of meetings with international financial institutions and partners.
As part of the business forum, the Chairman of the Board of JSCB ASIA Alliance Bank Umidjon Khakimov was invited to participate in the panel session organized by the flagship sponsor - Mastercard on an important and significant topic "The impact of digital payments on financial inclusion and economic development". At this session, U.Khakimov expressed his opinion on what challenges and opportunities are inherent in Uzbekistan on the way of transforming financial markets and what actions the bank is taking to address these issues.
In particular, in order to modernize banking services, the introduction of new financial standards, information technologies and software products, ASIA Alliance Bank launched a project to replace the existing automated banking system with a modern ABS that meets international banking standards based on Temenos Transact. It is worth noting that in order to increase the opportunities and benefits in the field of automation of the banking services provided to bank customers, including the API and the Open Banking functions, it is planned to launch a new remote banking system (RBS). The steps taken in these areas will allow the bank to be competitive in the market with peer banks and cover most of the needs of customers with digital payments.
At the same time, between JSCB ASIA Alliance Bank and the Leading Banking Group of Georgia, Bank of Georgia, an Agreement of Intent on the planned cooperation was signed. This Agreement will stimulate the development of business relations in such banking sectors as treasury operations and the development of the international transaction business. It will also allow JSCB ASIA Alliance Bank to adopt experience and practical skills in the field of trade finance instruments and capital markets. It should be noted that as part of a developing partnership, on May 2, 2023 an agreement was signed on maintaining a correspondent account which provides foreign investors with access to the securities market issued by state institutions and private companies.
For the full fulfillment of its obligations to customers, as well as for the uninterrupted development of project financing, the Bank pays great attention to expanding opportunities to raise funds. So, in this regard, as part of the forum, a Basic Loan Agreement was signed on long-term financing with the French-German financial group "ODDO BHF" in the amount of 25 million Euros with the support of the leading export credit agencies (ECA) of the European Union. This agreement will provide the bank's customers the opportunity to receive long-term financing for the purchase of high-tech equipment manufactured by leading EU companies, thereby supporting small and medium-sized businesses in our country.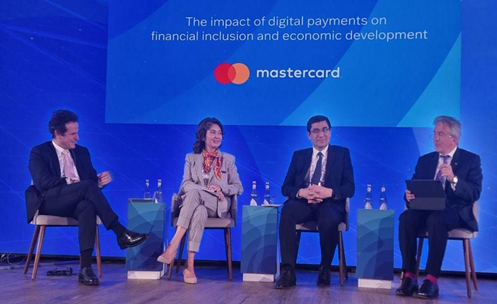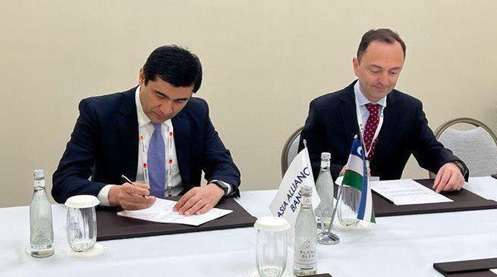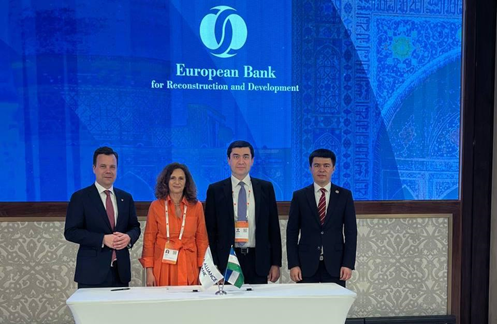 Author:

не указано

Source: Press Centre JSCB «ASIA ALLIANCE BANK»
Views: 183