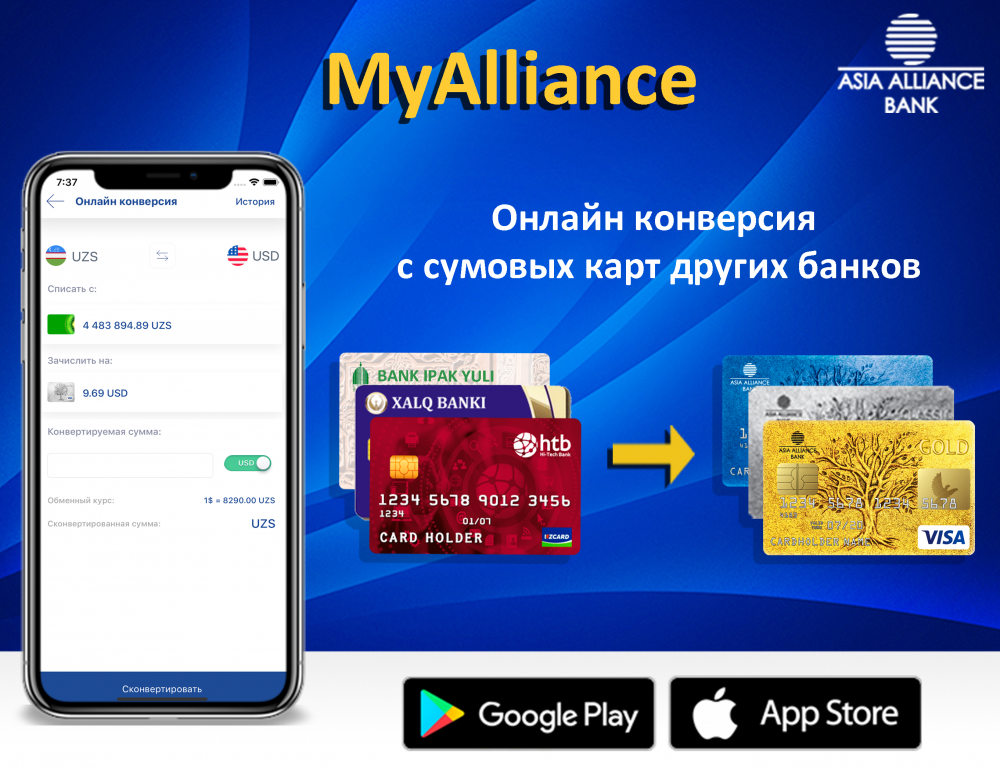 Dear Clients! Through the application MyAlliance, you can make free online conversion to your currency card opened in «ASIA ALLIANCE BANK» from a UzCard plastic card issued in any bank of the Republic of Uzbekistan.
For this you need to register any sum card of the UzCard system and a currency card issued in the «ASIA ALLIANCE BANK» in the MyAlliance mobile application.
Both cards must be connected to SMS information on the same cell phone number.
Author:

не указано

Source: Press Centre JSCB «ASIA ALLIANCE BANK»
Views: 1330