Page was last updated:
4 May 2021, 15:02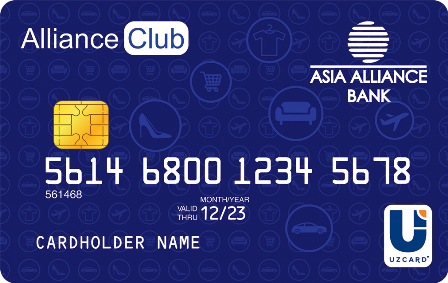 Alliance Club is a payment loyalty card that provides its owner with cashback from the purchase of goods and services, in the form of a return of part of the funds back to the card.
Cashback in the amount of 1 to 10% is provided by certain retail outlets or services that are the Bank's Partners.
The bank's partners are gas stations, large shopping and entertainment centers, pharmacy chains, cafes and restaurants, beauty salons, etc.

The list of Partners can be found here.
The main advantages of a loyalty card:
- all the functionality of a debit card (payment for goods, receiving cash through ATMs, connecting SMS notifications, online conversion, etc.)
- the ability to order a card remotely;
- interesting design;
- receiving additional income in the form of Cashback, etc.
Tariffs
Additional information